The Powder, Patch and Ball Trail Walk Primitive Shoot
is usually held on the 4th Sunday of each month.
Entry fee $10.00
* Check the schedule for alternate dates due to Holidays and other events *

Flintlock and percussion rifles permitted
Cast Round Ball
Period Dress is encouraged but not required

Our Trail walk consists of about 26 shooting targets.
Several Hawk and Knife Throwing targets.
Targets range from 5 yards to 98 yards
Depending on number of shooters or Special Events we may only shoot half of the posted targets.

Targets include a running deer, spinners, Axe Split, card cut, gongs, metal plates, groundhog silhouette, etc.
We even offer a 200 yard shoot at times

Prizes are awarded to any shooters. Not just the top shooters.
So if'n you don't think you can match up to a top shooter, don't worry none.
Six prizes are now offered to the shooters.
We also have a 50/50 off hand paper shoot. Winner gets 1/2 the money collected.

Food is offered during and after the shoot.

It'll be fun shootin', jawin' with friends and eatin' good food, Right?

Heck Fire, come on down even if'n you don't wants ta shoot. Just have some fun.

Come on out, ask a friend to come along and enjoy the best darn tootin' shootin' in this neck of the woods!


Nuthin' better'n food over a fire!!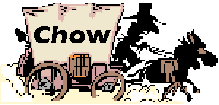 home - about our shoots - next shoot - last month - schedule - range rules - members - messages - links - directions - contact us