Our next shoot will be:
Sunday, October 23 at 11:00 AM


Come on out for a little fun and folic in the woods.

We would like to see more club members show up and enjoy a day in the woods.
New shooters welcome!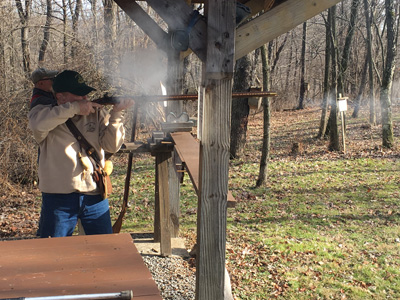 $10.00 entry Fee
Trailwalk Shoot
Prizes offered to the top shooters
Lots of fun...come on down and bring your friends along!
It'll be fun shootin', jawin' with friends and eatin' good food, Right?
Hell's Fire, come on down even if'n you don't wants ta shoot. Just have some fun.
Period Dress is encouraged but not required


home - about our shoots - next shoot - last month - schedule - range rules - members - messages - links - directions - contact us